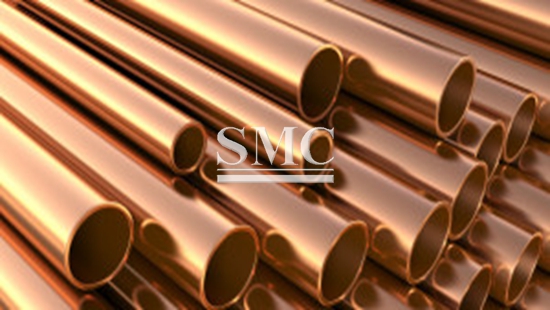 Plumbing problems again? Still using galvanized pipes? After discovering the advantages of copper pipes, you will never get back to galvanized.
Over the years copper became the most popular material used in plumbing. Professional plumbers will always suggest you using copper pipes for your office or home. You might wonder why. Comparing to galvanized steel or CPVC pipes, copper plumbing has a number of significant benefits.
First of all, it is the quality of material which make it so great. Comparing to galvanized pipes which are easily corrode at joints, copper pipes don't need any special maintenance to prevent rust. Copper fitting doesn't pull apart as it happens with other types of pipes. Actually, copper is the only material that has a 50-years warranty provided by manufacturer.
Copper is a soft material, therefore it`s flexibility is also pretty high. This feature makes copper very useful in different situations. If needed copper pipes can be easily transformed into different shapes and sizes, so contractors find it very convenient to install through narrow wall or floor spaces.
Copper pipes have a few important health benefits. Copper has an ability to reduce spreading and growth of bacteria, which can be found in water. What more, such process doesn't require a long time. So basically, every night your home`s copper pipes help to keep water clean and safe. Another problem you might face if using other materials for house plumbing is chemicals. For instance, many unwanted chemicals are very likely to leach through plastic pipes into drinking water. In this case, copper is the best solution. The nature of copper doesn't allow any chemicals to get through it into water.
Another advantage of copper plumbing is relatively low cost. Due to material flexibility, comparing to other types of pipes, copper pipe`s installing costs are pretty moderate.
Taking into consideration all the factors mentioned above, it is surprising that there are still people who prefer other materials for plumbing needs. Shanghai Metal Corporation is China`s leading manufacturer and supplier of copper and many other products. We offer best quality products and guarantee excellent service.
Shanghai Metal Corporation is a trusted aluminum alloy, aluminum foil price, stainless steel price and stainless steel manufacturer, kinds of stainless steel in china.

Guest contributors are welcome at the Alloy Wiki.It is a weekly wiki and guide on alloy information and processing technology, while also about the vast array of opportunities that are present in manufacturing. Our team of writers consists of a Machining Material Supplier / Machinist / Tool and Die Maker, a Biomedical Engineer / Product Development Engineer, a Job Development Coordinator / Adjunct Professor, and a President and CEO of a manufacturing facility.
Link to this article:KEY BENEFITS OF COPPER PLUMBING
Reprint Statement: If there are no special instructions, all articles on this site are original. Please indicate the source for reprinting:Alloy Wiki,thanks!^^