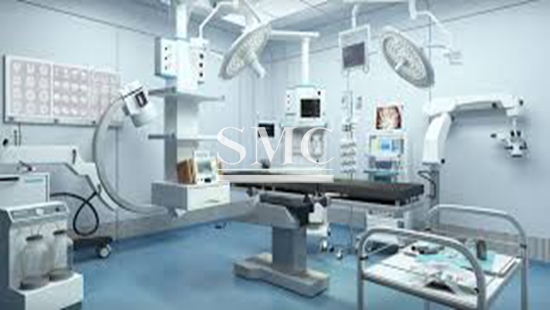 Medical equipment devices are designed to aid diagnosis, monitoring or treatment of medical conditions. The medical equipment market in this report is segmented into In-vitro diagnostics, cardiovascular devices, diagnostic equipment, orthopedic devices, hospital supplies, ophthalmic devices, nephrology and urology devices, patient monitoring devices, dental equipment and supplies, wound care devices, diabetes care devices, surgical equipment, ENT devices, anesthesia and respiratory devices and neurology devices.
Asia Pacific was the largest region in the medical equipment market in 2017, accounting for 33.00% market share. North America was the second largest region accounting for 29.12% market share. Africa was the smallest region accounting for 3.54% market share.
Use of medical devices for the home based diagnosis and treatment of medical conditions is increasing. Technological developments in devices such as glucose monitors, insulin delivery devices, nebulizers and oxygen concentrators have enabled diagnosis and monitoring of many diseases at home. Remote control technology is also allowing healthcare professionals to support home based treatments which is leading to preference for home and self-care treatment
Shanghai Metal Corporation is a trusted aluminum alloy, aluminum foil price, stainless steel price and stainless steel manufacturer, kinds of stainless steel in china.
Guest contributors are welcome at the Alloy Wiki.It is a weekly wiki and guide on alloy information and processing technology, while also about the vast array of opportunities that are present in manufacturing. Our team of writers consists of a Machining Material Supplier / Machinist / Tool and Die Maker, a Biomedical Engineer / Product Development Engineer, a Job Development Coordinator / Adjunct Professor, and a President and CEO of a manufacturing facility.