Cobalt has had little penetration in the growing electric vehicle market in the beginning. However, the demand for the metal has switched gears since last year when China started prioritizing higher battery quality in this sector. Franck Schulders, Glencore's head of marketing, cobalt, said in an interview that the arrival of an era of battery-powered vehicles has already kick-started a period of unprecedented growth for the metal. Therefore, the demand for cobalt-cathode batteries is estimated to jump 10 percent year-over-year.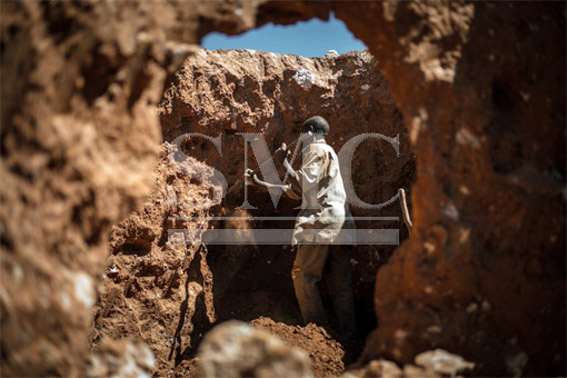 Roughly half of the current consumption of cobalt goes into battery manufacture. A typical electric car battery contains 15 kilograms of cobalt, whereas a laptop needs around 33 grams and a smartphone requires 6 grams, according to Sydney-based project developer Cobalt Blue Holdings Ltd. However, the demand for smartphones increased in the second half of 2016. This means a high request for cobalt, while lithium-cobalt batteries also continue to gain penetration in other areas. Therefore, there is an accelerated demand for cobalt for batteries in 2017.
This increase is putting pressure on Chinese battery manufacturers to find more cobalt. More than 90 percent of Chinese cobalt unit imports are from the Democratic Republic of Congo, making the metal China's most concentrated supply risk in an individual commodity. The race to extract more cobalt also means that big players like Glencore Plc will have to face competition as a series of projects is hovering in places like Australia, the U.S. and Canada. Glencore is the biggest source of cobalt, mainly from the Democratic Republic of Congo, amounting to as much as 65 percent of the supply.
The relatively small cobalt market is vulnerable to risks in the long term because cobalt is mined as a secondary product of copper, so high prices for the latter can lead to excessive cobalt output. There is also the geopolitical risk concerning the mining conditions in the Democratic Republic of Congo. Finally, it may be possible that smartphone companies will stat investing in alternatives to cobalt.
Shanghai Metal Corporation is a trusted aluminum alloy, aluminum foil price, stainless steel price and stainless steel manufacturer, kinds of stainless steel in china.
Guest contributors are welcome at the Alloy Wiki.It is a weekly wiki and guide on alloy information and processing technology, while also about the vast array of opportunities that are present in manufacturing. Our team of writers consists of a Machining Material Supplier / Machinist / Tool and Die Maker, a Biomedical Engineer / Product Development Engineer, a Job Development Coordinator / Adjunct Professor, and a President and CEO of a manufacturing facility.