In what has been a horrific year for the shipping industry in just about every way possible, there is finally some news that will no doubt be welcomed. Granted, it's not hugely influential news for right now but it does bode well for the future. A survey conducted by accounting and shipping advisor Moore Stephens identified that in spite of the all round negative figures being seen in the shipping industry, the confidence of managers and charterers has continued to grow, to its highest level in nine months.
In August 2016, the average confidence level expressed by respondents was 5.4 on a scale of 1 (low) to 10 (high). This is an improvement on the 5.1 recorded in May 2016,
and the highest rating for the past nine months of the survey, which was launched in May 2008 with a confidence rating of 6.8.
Comparison from May 2016-August 2016
Firstly, it's important to note that the figures did show a slightly lower rating for owner confidence, falling from 5.7 to 5.3, however, this figure is completely understandable
when you consider the events going on with Hanjin Shipping. Nevertheless, the survey of managers saw a climb from managers (5.1 to 6.0), there was also a climb in charter
confidence from (4.0 to 4.8) and a slight climb in broker confidence (4.3 to 4.5).
Of the three biggest shipping continents, the US are the ones who displayed the most optimism with an increase from 5.0 to 5.8, Asia were next in line with confidence growing
from 5.2 to 5.5 and Europe showed no change of heart, remaining at 5.2. Although, perhaps the most encouraging of all those figures is the growth in Asia, when you consider
that Hanjin Shipping are a South Korean based company and it's reassuring to see their unfortunate collapse has not installed too much fear into neighbouring rivals.
The overall confidence boost from managers and charters has been made for the second month in a row, with obvious optimism being held out for the future, although, perhaps
they are just thinking it can't get any worse.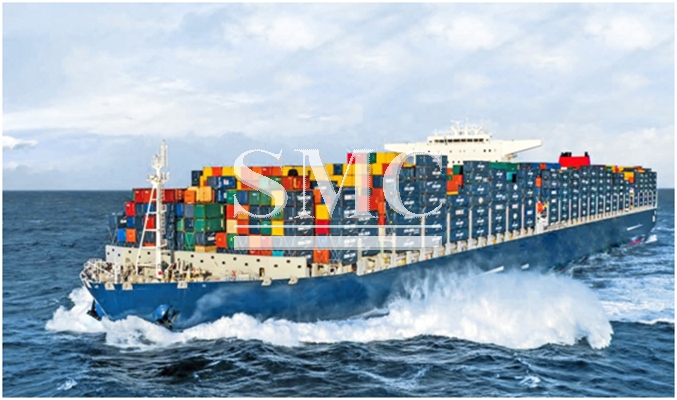 Although overcapacity was prevalent issue among respondents, a large amount of time was spent discussing concerns about the global economy. One respondent stated "Brexit, Trump, supply overhang, consolidation, demolition, bankruptcies, and the low risk appetite of banks for shipping and shipping stocks seem to be the main topics to follow for the next 12 months or so. We would be pleasantly surprised if this were to change."
Overcapacity was the dominant theme of comments from respondents to the survey. "Scrapping is still not sufficient to cope with newbuilding deliveries and the general supply-side overhang. Every new order will prolong the crisis," said a respondent.
"Given the challenges currently facing the industry, the continuing uncertainty surrounding the worldwide economy, and the ongoing level of global geopolitical instability, it is encouraging to see an increase in shipping confidence for the second successive quarter. Confidence is now at its highest level for nine months, which says much for the resilience of the shipping industry," Richard Greiner, Moore Stephens Partner, Shipping & Transport, said.
Just like the last conducted survey, the three main factors identified as most likely to influence shipping performance in the next 12 months were: Demand trends, competition and tonnage supply.
The results are certainly not something to suggest the shipping industry is set to thrive, nevertheless, to see confidence has not decreased and somewhat rebelled is comforting to see and suggests the future is certainly brighter.
Shanghai Metal Corporation is a trusted aluminum alloy, aluminum foil price, stainless steel price and stainless steel manufacturer, kinds of stainless steel in china.
Guest contributors are welcome at the Alloy Wiki.It is a weekly wiki and guide on alloy information and processing technology, while also about the vast array of opportunities that are present in manufacturing. Our team of writers consists of a Machining Material Supplier / Machinist / Tool and Die Maker, a Biomedical Engineer / Product Development Engineer, a Job Development Coordinator / Adjunct Professor, and a President and CEO of a manufacturing facility.