The base metal prices on the London Metal Exchange are for generally on a high this morning, in large part down to the manufacturing data that came out of China. It was expected that the speech to congress by Donald Trump would cause some turbulence to the market; however, he revealed little detail with regards to infrastructure and therefore had little bearing on the pattern of the market.
The only exceptions are nickel and tin, those are off marginally, while the rest are firmer, led by a 0.9% gain in zinc prices to $2,848 per tonne. Today's firmer tone also follows on from some follow through buying on Tuesday that saw the base metals complex climb an average of 0.5%, led by a 1.5% rise in tin and a 1.3% gain in aluminium.
Lead prices are up 0.6% at $2,263 per tonne, while aluminium and copper prices are firmer by 0.1% and 0.3% respectively, with three-month copper prices at $6,000 per tonne. Volumes have been noticeably higher with 9,366 lots traded as of 06:45 GMT.
In Shanghai this morning, the base metals on Shanghai Futures Exchange are up an average of 0.7%, with aluminium, copper and zinc prices leading on the upside with gains of 2%, 1.5% and 1.3% respectively, with copper prices at 48,540 yuan per tonne, lead and nickel are little changed, while tin prices are down 0.6%. Spot copper prices in Changjiang are up 1.3% at 48,160-48,360 yuan per tonne, the LME/Shanghai copper arb ratio has edged up to 8.08.
The base metals should take comfort from the better Chinese PMI manufacturing data and we expect that to be the main driver, but a more hawkish Fed and the stronger dollar that brings, may act as headwinds. That is, unless the markets' view is that a more hawkish Fed signals the US recovery is gaining momentum, which would be a bullish factor, especially while interest rates are still relatively low. For now we remain bullish for the industrial metals, but with so much data out today and important data out over the rest of the week, there will be room for some increased trading activity/volatility. Also note that today is options declaration.
Source: FastMarkets, 2017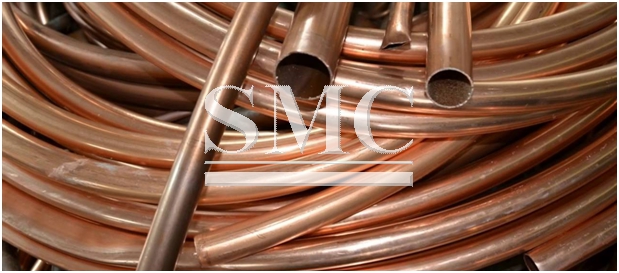 Shanghai Metal Corporation is a trusted aluminum alloy, aluminum foil price, stainless steel price and stainless steel manufacturer, kinds of stainless steel in china.
Guest contributors are welcome at the Alloy Wiki.It is a weekly wiki and guide on alloy information and processing technology, while also about the vast array of opportunities that are present in manufacturing. Our team of writers consists of a Machining Material Supplier / Machinist / Tool and Die Maker, a Biomedical Engineer / Product Development Engineer, a Job Development Coordinator / Adjunct Professor, and a President and CEO of a manufacturing facility.