Stainless steel wire mesh can be used for flood prevention, traffic, building, safe net, infranet, surface wire of water conservancy, and so on. The metal wire mesh is made from stainless steel.
Features: Corrosion resisting, high intensity, compliance.

Classes: Square wire mesh, dense wire mesh, long width wire mesh and allotrope wire mesh.
We can produce the wire mesh by the customer's requirements. Besides, our factory can make stainless steel lunch box wire mesh, stainless steel coal washing wire mesh, and so on.

Stainless steel wire mesh is made and weaved from SUS302 304 304L 316 316L. It is a kind of deep processing product. The weaving ways include plain weave, twill weave and minigroove.
Stainless steel has its own characteristics. Stainless steel wire mesh made from stainless steel has many features, such as, wear-resisting, high intensity, long usage life, accurate mesh, unified
structure, non-bending, easy to use, equal sieving thickness, anti-static electricity, anti-acid base, corrosion resisting, acid resisting, high temperature resisting, wear-resisting, and so on.
In recent years, stainless steel is widely used as sieving mesh in coal mine, oil, chemical industry, foodstuff, medicine, and machine building, and so on.
Usage: The stainless steel wire mesh is mainly used to sieve and filter the acid and base. It is used as slurry mesh in oil industry, sieving wire mesh in chemical industry and acide wash mesh in
electroplating industry. Our stainless steel wire mesh has high hardness and can adapt to outdoor odious environment. They can be used repeatedly and reduce the costs. Stainless steel wire
mesh can be used to prevent the riverbank and safeguard the reservoir and rivers in water conservancy project. Sometimes the stainless steel will easily produce the air hole. To solve this
problem, we can change the material or use the welding rod with low hydrogen.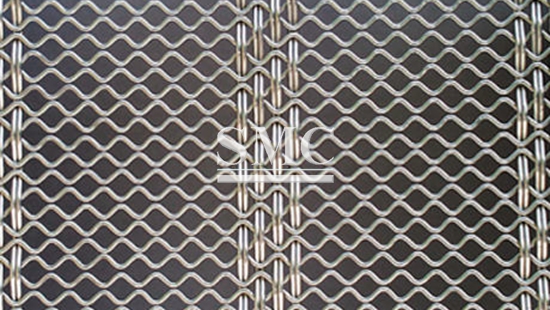 Shanghai Metal Corporation is a trusted aluminum alloy, aluminum foil price, stainless steel price and stainless steel manufacturer, kinds of stainless steel in china.
Guest contributors are welcome at the Alloy Wiki.It is a weekly wiki and guide on alloy information and processing technology, while also about the vast array of opportunities that are present in manufacturing. Our team of writers consists of a Machining Material Supplier / Machinist / Tool and Die Maker, a Biomedical Engineer / Product Development Engineer, a Job Development Coordinator / Adjunct Professor, and a President and CEO of a manufacturing facility.