In a report by Zacks.com, the construction industry in the United States appears to be on the rise as multiple companies are outperforming expectations. Investors are optimistic about the industry, with an economic boom set to take place as a result of increased infrastructure investment promised by President Trump. One factor investors are worried about are the looming rate hikes that will impact mortgages and may deter certain families from buying houses, however, income increases could negate this. Short term housing figures would suggest the housing market is struggling. But in the big picture, things look quite the opposite. In fact, "Sales of new homes rose 12.2% in 2016 from a year earlier − marking the best in a decade. Sales growth during 2016 was majorly boosted by affordable mortgage rates and a steadily improving job market."Construction stocks to watch out for according to this article are: Fluor Corporation (FLR), Summit Materials, Inc. (SUM), and Lyon William Homes (WLH). All of which have been exceeding expectations and look to continue the pattern as government begins to play a larger role.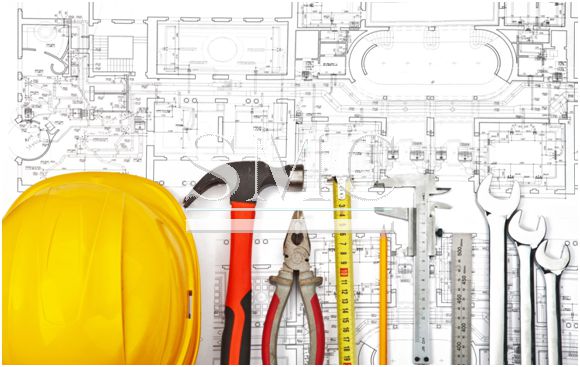 According to a recent article by the National Law Review, Donald Trump has a very good chance of positively affecting the construction industry by outlining plans to develop or redevelop infrastructure, education and health services in order to get more Americans working and access to public goods. Although this is very similar to the 'American Recovery and Reinvestment Act of 2009' Trump's plan to fund these projects is by getting private investors involved using tax credits as leverage. As a former real estate businessman, there is significant reason to believe changes will occur in that industry. For example, Mr. Trump has said 25% of the cost of a home is directly due to regulation, and he has plans to reduce that number to 2%, In addition, tax cuts promised to the wealthy may mean more money can be spent on building projects and investment, both of which would clearly benefit the construction industry. Despite this, underlying issues in the construction industry need to be solved if true prosperity is to be reached. There is still a shortage of labor which will only be made worse through the planned deportation of illegal immigrants and lot space is also at a low point. Another current problem facing the rebuilding of America is international trade disputes. Not a fan of multiple free trade deals America currently has in place, Trump plans to renegotiate and/or cut ties with many of the treaties they are currently involved with such as NAFTA and the TPP. If this were to take place, material prices in America would increase, making it harder for construction companies to increase their profits. So will trumps policies bring many big changes to the construction industry? Most likely yes. However, it remains to be seen whether it will be as good as he says it will be.
Sources: (Zacks.com)
(The National Law Review)
Shanghai Metal Corporation is a trusted aluminum alloy, aluminum foil price, stainless steel price and stainless steel manufacturer, kinds of stainless steel in china.
Guest contributors are welcome at the Alloy Wiki.It is a weekly wiki and guide on alloy information and processing technology, while also about the vast array of opportunities that are present in manufacturing. Our team of writers consists of a Machining Material Supplier / Machinist / Tool and Die Maker, a Biomedical Engineer / Product Development Engineer, a Job Development Coordinator / Adjunct Professor, and a President and CEO of a manufacturing facility.