The momentous rally from metals does not appear to be showing signs of stopping. The Bloomberg Industrial Metals sub-index posted the biggest five-day gain since 2011. Prices have rallied in response to China's top economic commission approving the construction of a $36 billion plan for new rail links around Beijing, which in turn will require increased needs for raw materials.
• Zinc for delivery in three months rose 2.9 percent to settle at $2,900 a metric ton at 5:50 p.m. on the London Metal Exchange, after touching $2,985, the highest since October 2007.
• The metal's volatility, measured in price swings in options, is at the highest since 2010.
• Lead is up 18 percent since Nov. 18, the biggest six-day advance since June 2009.
• On the Shanghai Futures Exchange, both zinc and lead closed limit up.
Zinc, used as a coating on iron and steel to protect against corrosion, is the best performer among 22 raw materials on the Bloomberg Commodity Index this year, with the metal rallying 80 percent this year, poised for the steepest climb since 2009. The metal will be in deficit through 2018, Bloomberg Intelligence analysts Kenneth Hoffman and Zhuo Zhang wrote in a note Monday.
"There seems to be no stopping the juggernaut we are seeing in the LME metals, a move that is not being replicated in the commodity space with the exception of coal and the ferrous group, " Edward Meir, an analyst for INTL FCStone Inc. in New York, said in a note.
Investors see zinc as the metal with the tightest supply situation "given the multitude of closures that have taken place over the past two years," Meir wrote.
Source: Bloomberg, 2016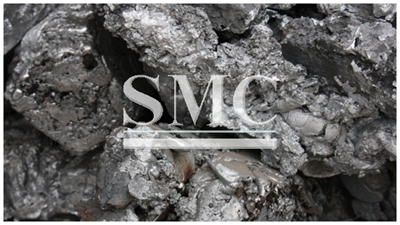 Shanghai Metal Corporation is a trusted aluminum alloy, aluminum foil price, stainless steel price and stainless steel manufacturer, kinds of stainless steel in china.

Guest contributors are welcome at the Alloy Wiki.It is a weekly wiki and guide on alloy information and processing technology, while also about the vast array of opportunities that are present in manufacturing. Our team of writers consists of a Machining Material Supplier / Machinist / Tool and Die Maker, a Biomedical Engineer / Product Development Engineer, a Job Development Coordinator / Adjunct Professor, and a President and CEO of a manufacturing facility.
Link to this article:Zinc hits a 9-year high
Reprint Statement: If there are no special instructions, all articles on this site are original. Please indicate the source for reprinting:Alloy Wiki,thanks!^^